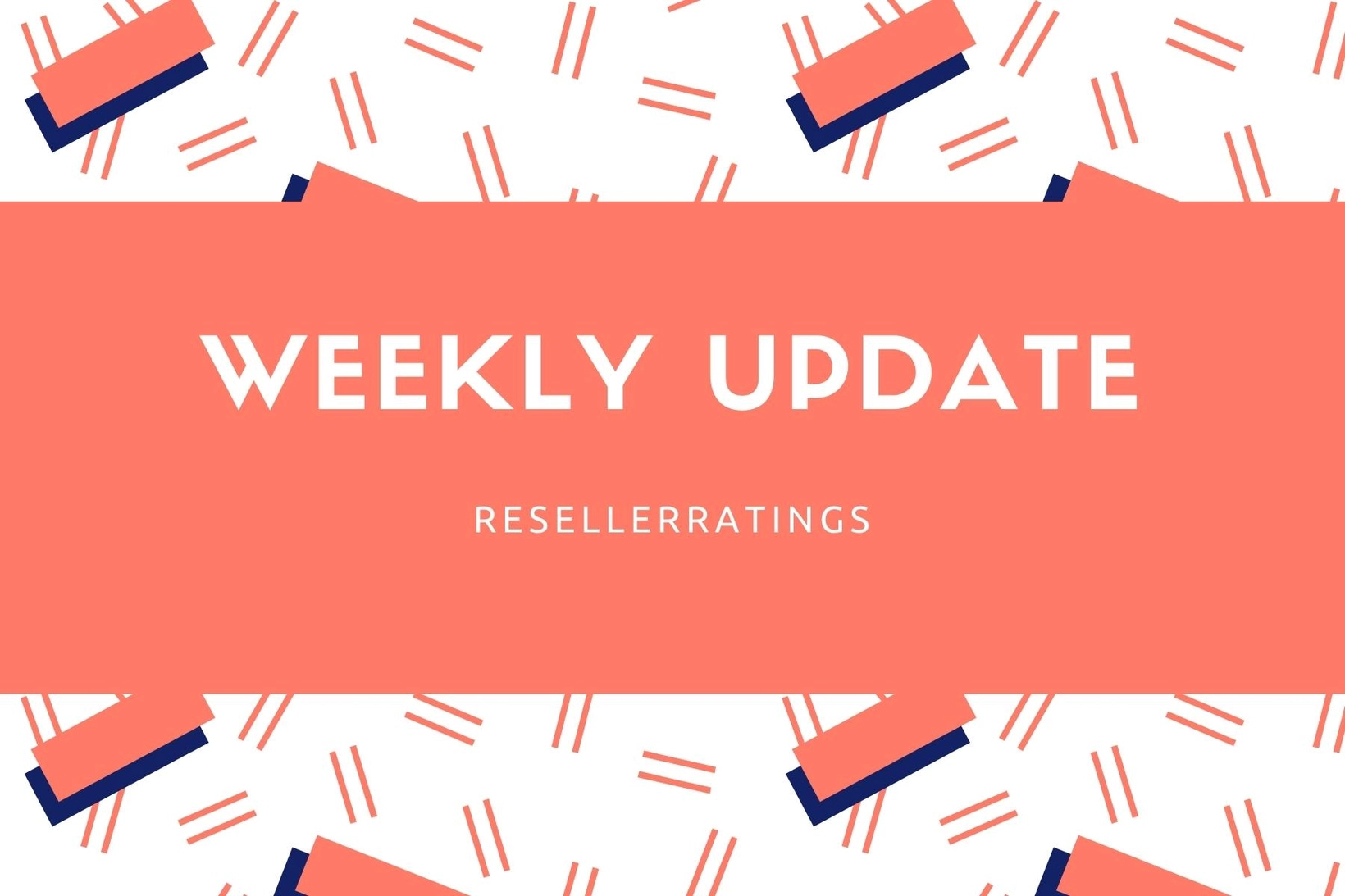 DATE:

AUTHOR:

ResellerRatings Release Team
Product Reviews
ResellerRatings.com
Seller Ratings
Integrations
Weekly Update
This week at ResellerRatings - Review Flagging Update
DATE:
AUTHOR: ResellerRatings Release Team
This week at ResellerRatings, our transparency team has brought significant updates to our Review Flagging Terms. This will fundamentally change what type of reviews we accept for removal. See the full article below.
Development Update
Our developers have been working hard to knock out some bugs and make overall improvements to the platforms. Check out some of the dev highlights for this week:
Corrected a UI tooltip in TrustHQ to reflect the changes to our new Review Flagging updates.
This week's development deployment was highly focused on back-end maintenance to improve the functionality of the site.
Product Review Enhancements
Our team is currently exploring ways to optimize our dashboard for clients who have a large product catalog or a large amount of product review data. We are optimizing some queries when the dashboard loads to make sure performance is optimal.
---
Over time, our transparency team is constantly re-assessing flags, and how flags are used. Our team has made this update more in line with industry standards. We make modifications on what construes a legitimate review, if flags are causing confusion, and more. We are making an amendment to our review terms for flagging and adding additional clarity.
Check out the full article here.
---
Only 10 days until our team heads off to Boston for INBOUND 2022. If anyone from your company is heading there as well, drop us a message, we would love to meet up!
Our team has the pleasure of leading one of the sessions during the conference. Check out more info here.
See you next week!