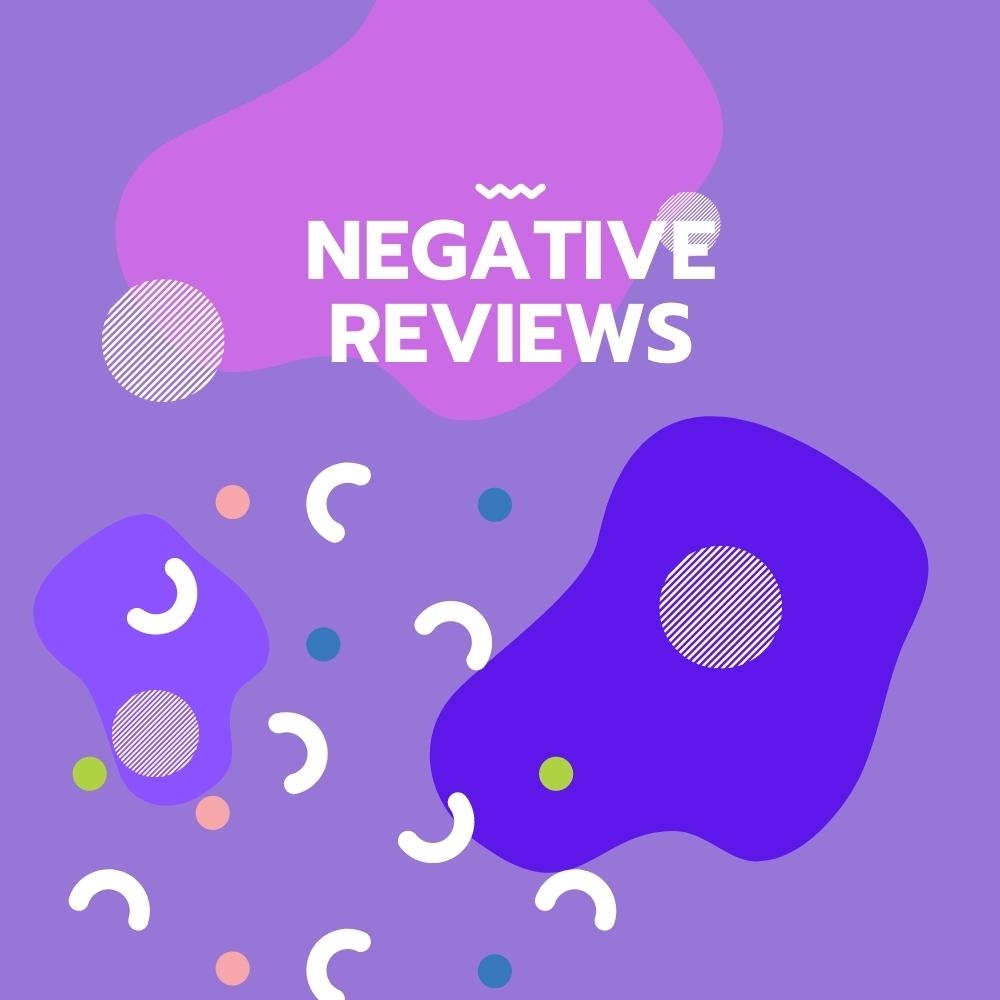 DATE:

AUTHOR:

ResellerRatings Release Team
Product Reviews
ResellerRatings.com
Seller Ratings
How Negative Reviews Can Actually Help
DATE:
AUTHOR: ResellerRatings Release Team
I'm sure the headline above has you somewhat confused. But it is time to be real, negative reviews are inevitable. Your customers will not always have the perfect shopping experience. You may be thinking, how in the world can negative reviews benefit my business? We are glad you asked. In this article, we will outline why negative reviews can have a positive impact.
Before we start, we need to clarify a few things. Handling negative reviews will require two things from your side to spin this into a positive outcome.
Effort - take the time to analyze negative reviews and see what they are saying about your business

Being Proactive - be on top of your reviews. Get in the dashboard and see what people are saying.
If this sounds ok to you, let's get into it!
Feedback
Both positive and negative reviews are a direct source of feedback from your customers. Negative reviews specifically will give you direct insight into what went wrong with a customer's shopping experience. Whether it is a checkout issue, tech issues with the site, product issues, delivery issues, or a multitude of other possible problems, being proactive with negative reviews can be a crucial delivery point for changes that need to be made to your site.
"95% of customers will return if their issue can be resolved"
Take the time to learn how to manage negative reviews and you will start to see a trend of those negative reviews working for you. Customers will return for another purchase and you will have the opportunity to BUILD TRUST
with prospects.
Build Trust
The era of customers seeking out only 5-star rated businesses is over. Potential customers are looking for flaws and will actively seek out negative reviews to find their "nightmare scenario." This is your opportunity to build trust. Simply responding to negative reviews to:
Tell your side of the story

Attempting to come to a positive resolution by resolving an issue with a product or order
will show customers that you are engaged with your customers who have issues and proactively responding to problems. This, in turn, will build trust with those potential customers who have found your products through search. It also strengthens the position that you are on the side of the customer and are being fully transparent.
"95% of consumers consult customer reviews prior to making a purchase"
We know that negative reviews can be a daunting thing, but we know there can be light at the end of the tunnel if you utilize them to your advantage. Taking the direct FEEDBACK from your customers can drive innovation with your site, or trim the fat of unsuccessful products. Lastly, with the number of shoppers who are reading reviews, it is time to utilize your negative review content to build trust with shoppers and promote transparency.
If your team is ready to take a deep dive into managing your reviews, schedule time today with your account manager. Our team is always here to help!