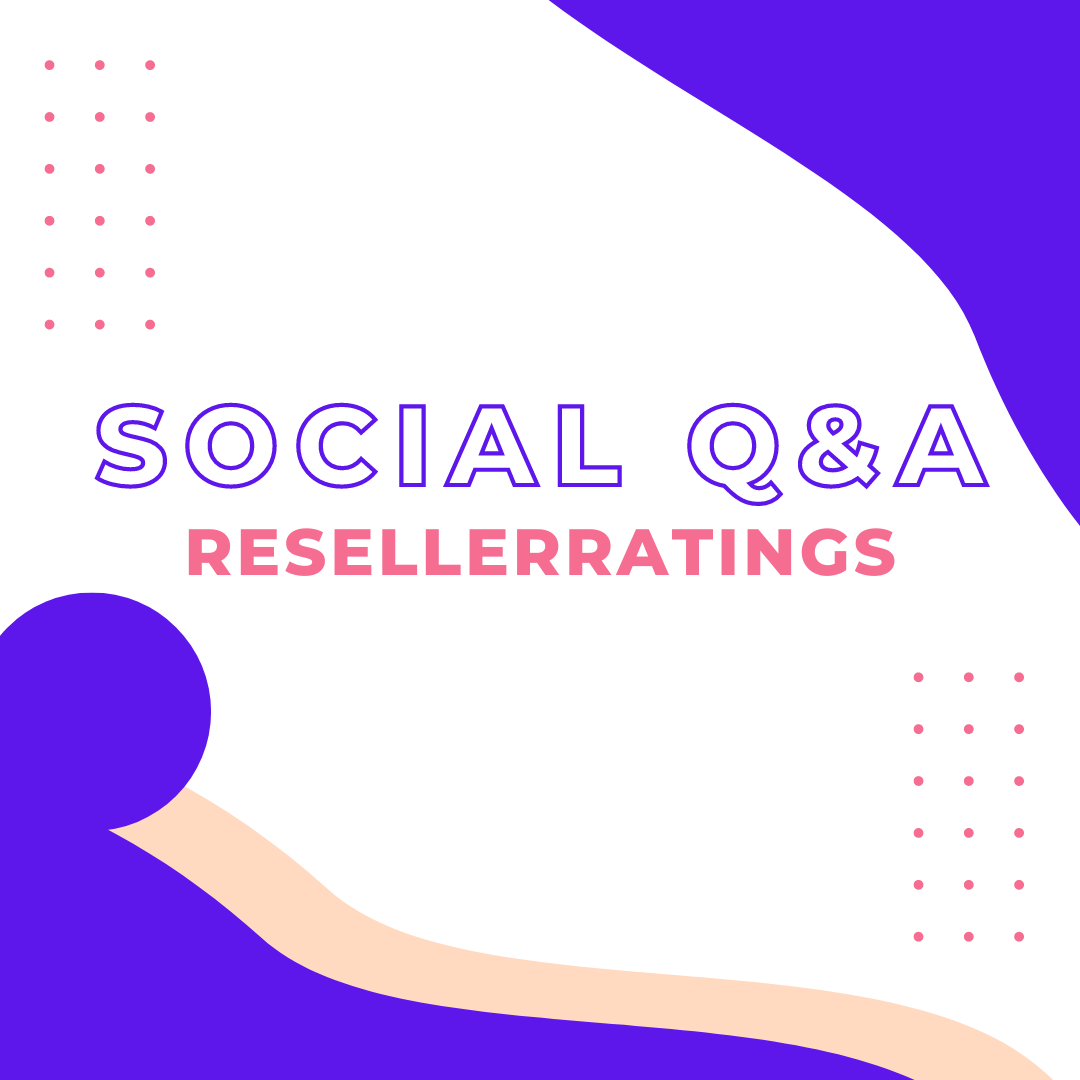 DATE:

AUTHOR:

ResellerRatings Release Team
Product Reviews
Integrations
Q&A
Why Q&A on Product Pages is Important
DATE:
AUTHOR: ResellerRatings Release Team
If you are selling products online, you are aware of the competition that you face from Amazon. Amazon has become a go-to source for many shoppers, due to the convenience and variety that they offer. As a result, it can be difficult to keep shoppers on your own website, instead of losing them to Amazon.
One way that you can combat this problem is by ensuring that your website is just as informative and user-friendly as Amazon's. This means having plenty of high-quality product photos, detailed descriptions, helpful customer reviews, and a robust Question & Answer section. By making your website just as appealing as Amazon, you can help keep shoppers on your site, and convert more sales
---
Consumers place a high value on being able to ask questions when considering a purchase, second only to price competitiveness. This was found in a study by the Pew Research Center. The Harvard Business Review also found that consumers appreciate having easy access to reliable information about products while shopping. This could be in the form of FAQs or online question-and-answer platforms.
Unanswered questions can keep shoppers from buying your products and, even worse, cause potential customers to distrust your brand. This is why it is essential to reach shoppers at key decision moments. Quickly reducing uncertainty about your product with facts and figures can be valuable, but decisions are often rooted in emotion. This is why building a community of real customers to answer product questions is essential to fighting purchase abandonment.
If you're looking for quantitative questions about a product, you'll want to find details about that product. This might include information like dimensions, weight, capacity, or other specs. On the other hand, qualitative questions are more about someone's opinion of the product. This might include whether they think it's a good value, how it compares to similar products, or what their overall experience was. Having this information readily available on your product pages can increase your chances of that potential customer converting their purchase.
The Harvard Business Review showed that brands which make it easy for consumers to gather, understand, and weigh their options are much more likely to be purchased by those considering them. In fact, these brands are 86% more likely to be purchased, 9% more likely to be repurchased, and 115% more likely to be recommended to others. Essentially, the easier a brand makes the purchase-decision journey, the better.
An FAQ list can move shoppers quickly toward validation and question-and-answer platforms can be even more helpful. In addition to allowing customers to ask questions and find answers, they also show shoppers that other people are interested in — and own — the product in question. Q&A platforms allow shoppers to ask why the crowd is moving in a certain direction, which can be incredibly valuable.
For more information on adding ResellerRatings Social Q&A to your package, click here.