DATE:

AUTHOR:

ResellerRatings Release Team
Product Reviews
ResellerRatings.com
Seller Ratings
Weekly Update
This Week at ResellerRatings - Welcome to ShopperStream
DATE:
AUTHOR: ResellerRatings Release Team
It is time to introduce you to ShopperStream....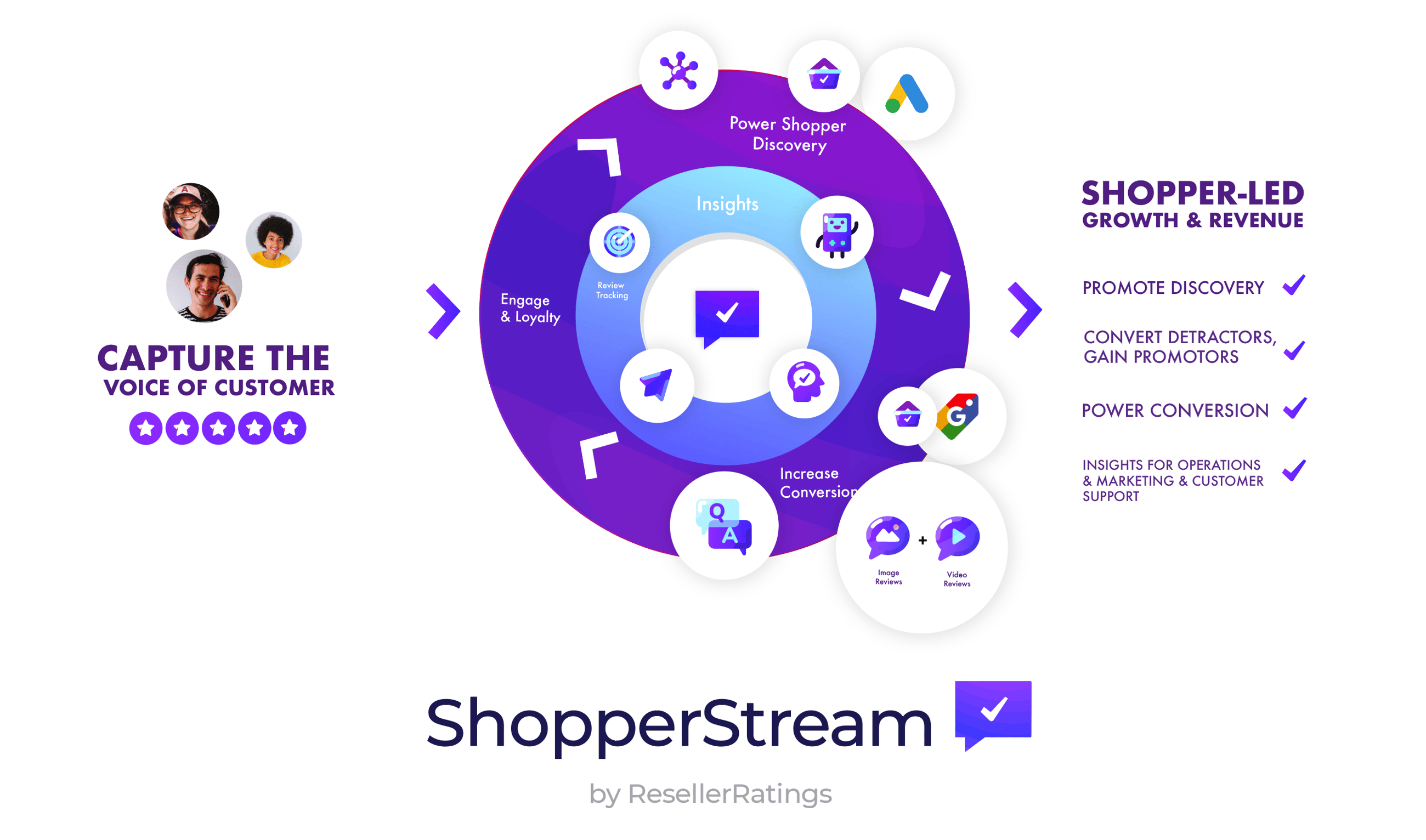 A new AI-powered platform from ResellerRatings to power shopper-led growth.
Get ready for a review revolution! Our AI-based platform is about to transform how you collect, engage and leverage shopper reviews, images, and video. Say goodbye to information overload - our AI-powered system (lovingly referred to as Trustbot) distills lengthy reviews into concise, impactful summaries that capture the essence of customer experiences in seconds.
September 2023 Release Includes
AI-Generated Review Responses

Track Reputation Across different 3rd Party Sites

AI-Driven Review Summaries (RR & 3rd Party Reviews)

Improved Topic Trends and Analysis

Trending Sentiment & Competitor Insights
Revamped Products with hundreds of quality-of-life updates and changes
Revamped UI to help collect reviews faster

All new Add-Ons for expanding your trust-powered shopping, such as Review tracking, Sentiment Analytics, and more

New interconnected products tell a better story across all your shopper UGC collection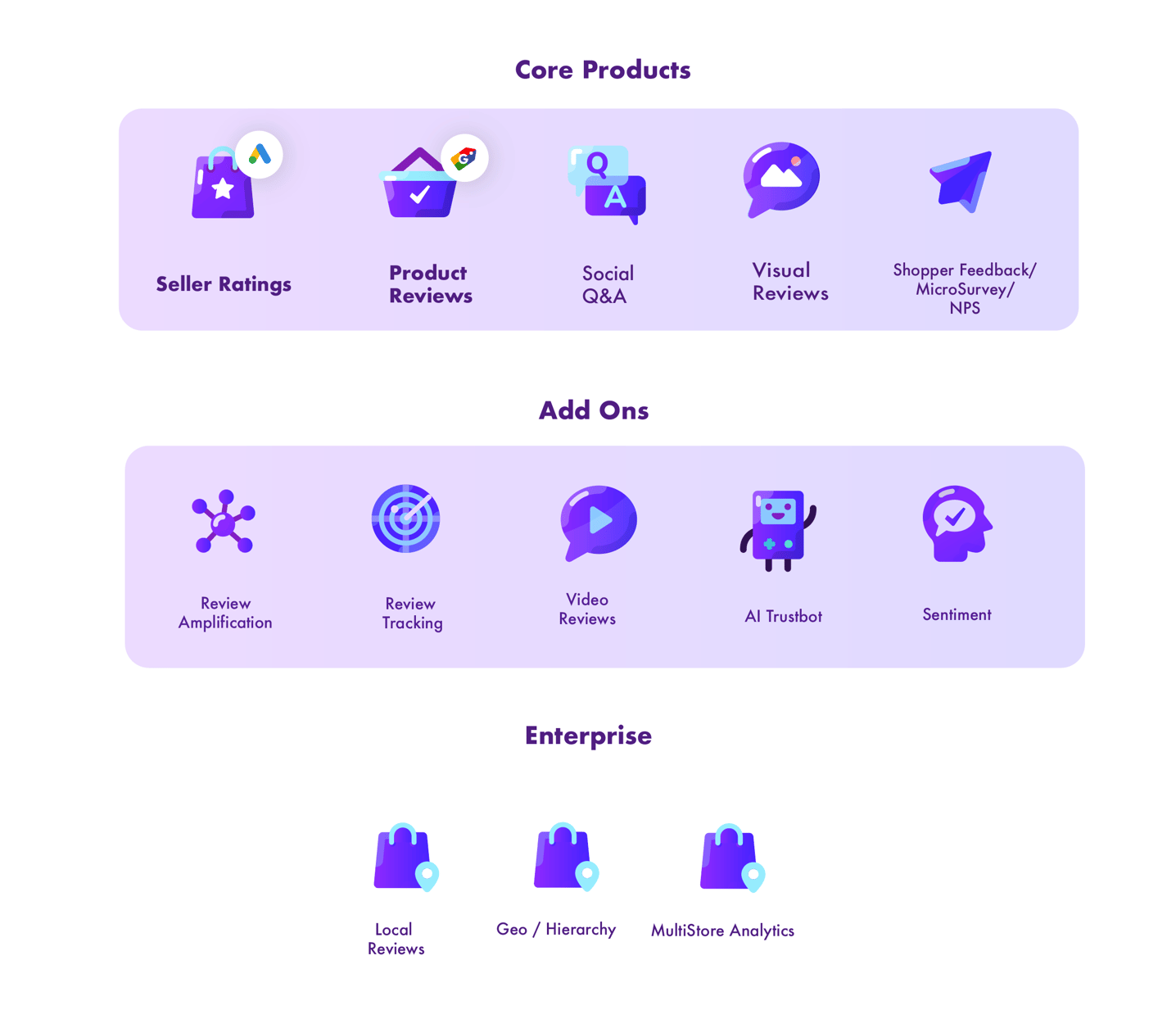 AI-Generated Review Responses
Imagine a custom review response generated in less than a few seconds...
What can you get done without hiring more resources? 
Get to every negative review before they share it with other shoppers

Describe and route customers to solutions

Thank all First Time customers to boost repeat purchases

Thank EVERY 4 and 5 Star Review for accelerating word-of-mouth in a unique way
Review Tracking & Summaries
All your Customer Stories in one place
No more manually collecting review data and trying to figure out a story on customer sentiment.

ONE View for your ratings across other review sites

Get alerts on poorly performing platforms and use our Amplify tool to improve your rating with a few clicks
AI-driven review analysis across all sites
Get the top trending positive and negative topics with one click of our Trustbot.  Find out what's happening on different review platforms with a few clicks.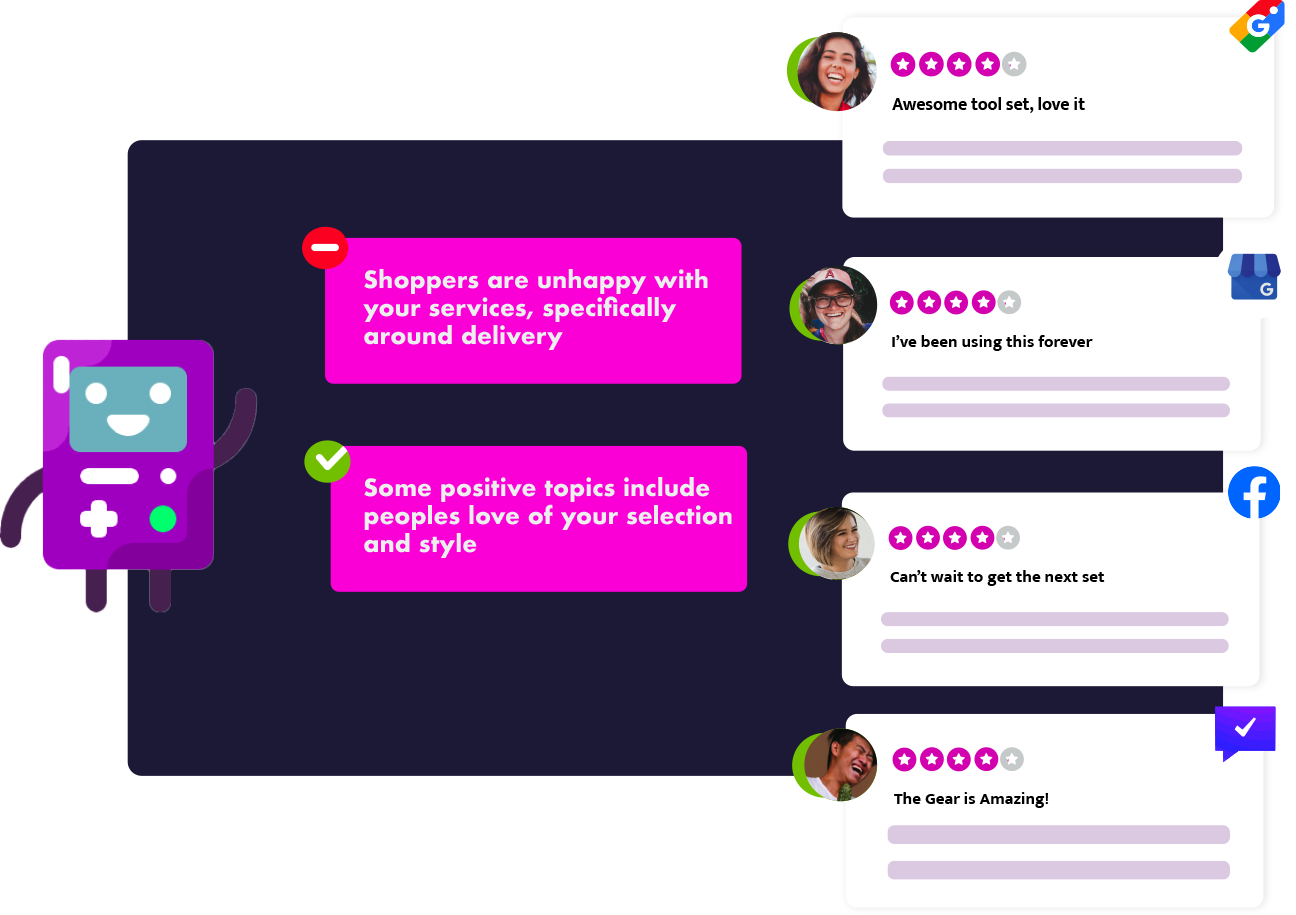 Competitor Insights 
Want to see how you stack up against your competitors? Use our AI-driven competitive insights to compare against the competition.