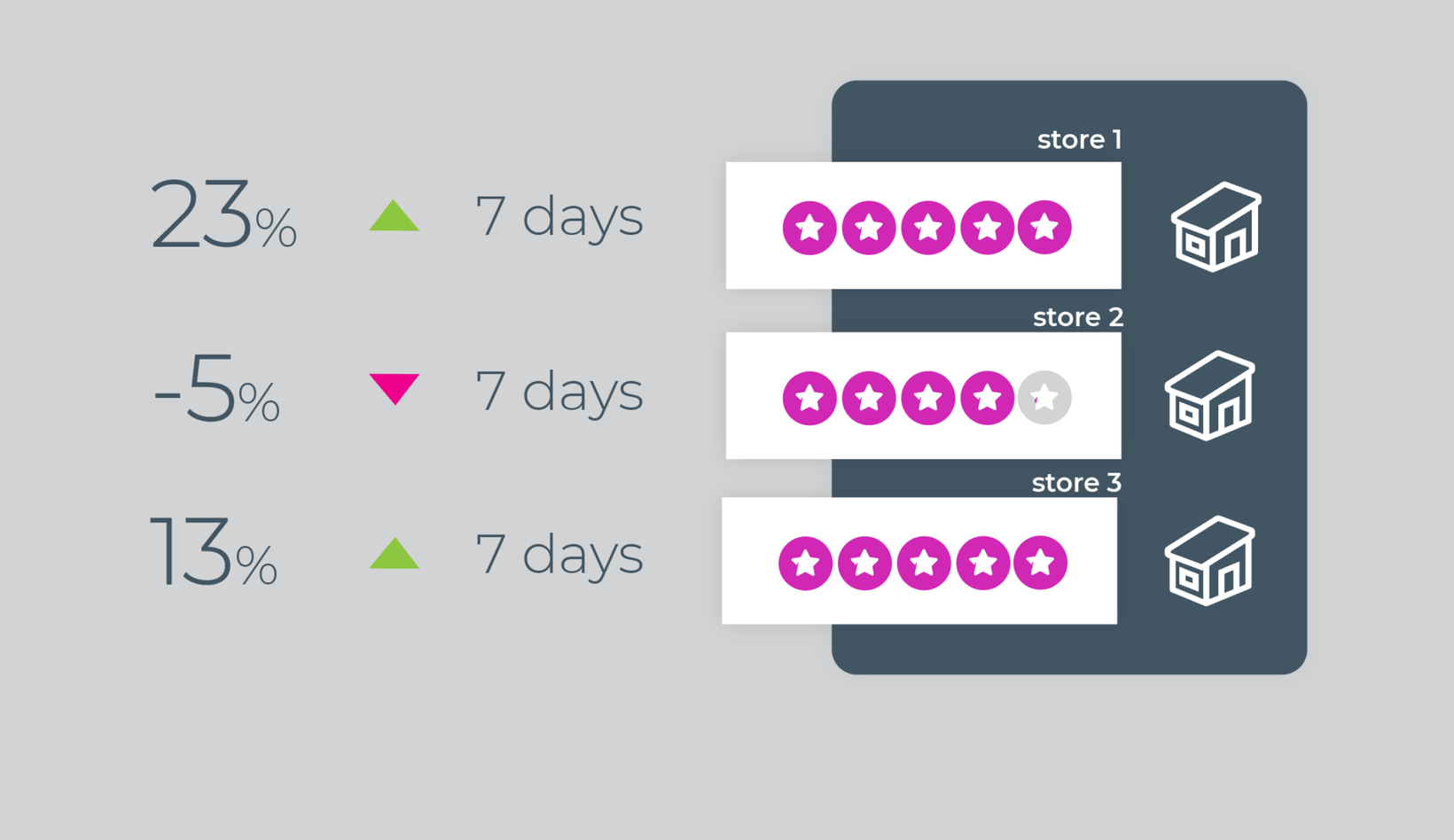 DATE:

AUTHOR:

ResellerRatings Release Team
🧱 Local / Multistore Store Report Update (csv download now available)(upgrade)
DATE:
AUTHOR: ResellerRatings Release Team
Get the full multi-store picture for all your local store accounts
After discussion with one of our clients, we wanted to make the snapshot of overall store performance more clear and easier for you to pull analysis from. We've made several key changes to the old report which broke down the reviews across your stores or your hierarchy.
We've included the additional data points of total reviews collected (seller ratings), last review date, current score, as well as quick links to your google merchant account home page, and your GMB home page.

We've made this report downloadable in a nice CSV to cut and assess as you like!!! woohoo!

We've increased the initial page output to 30 rows so you don't have to paginate as much (always annoying)

There's now a NEW tab for a month by month breakdowns (very nice)
We think this is going to make assessing your storefronts, whether by location (using hierarchy) or by review collection rate, really, really easy!
Here are some of the stories you can tell from this report
I'd love to see the month over month score changes between all my stores

Which stores are outperforming or leading customer sentiment?

Which stores are lagging behind?

What's the monthly breakdown of reviews coming from each store (how many 5 star reviews, 4 star etc…)

I want to identify the top stores within a particular zone, a geographic region that are outperforming or underperforming and corollate that to net sales figures

I want to see how many or which stores are getting reviews placed into Google Adwords.